Our Princess Caroline turned one today and it was so precious to see her all dressed up in her birthday outfit (thank you Chris!) and loving her new girly toys! Finally - we have some pink things for her to play with! Here are some pictures for you to enjoy!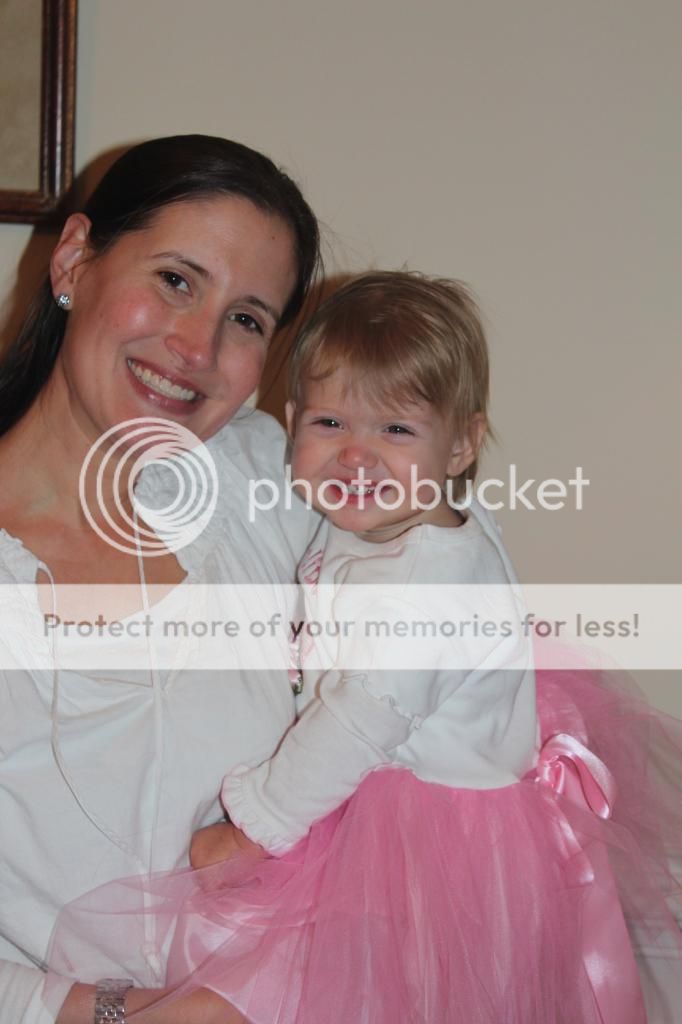 December 12th, Caroline's birthday is the
Feast Day of Guadalupe
, as is her great-grandmother's birthday. Kind of neat that she has that special tie with the feast day and her grandmother, and we'll always hold Guadalupe in special regards!